Leader GRP portable Fiberglass folding podium steps working platform for sale
---
The fibreglass Podium Step offers a fully insulated podium step ideal for safe access to standard internal ceiling heights. Both the podium frame and podium platform are manufactured from fibreglass, (GRP), ensuring a safe non-conductive access platform with a robust non-slip surface. The folding frame allows easy transportation, making access into confined spaces, passageways and doorways simple and straight forward. The integral folding side stabiliser and front stabiliser provide exceptional stability. Additionally the integral fitted guardrail and gate assembly means the operative is always protected from falls. The fibreglass Podium Platform provides a platform heights of 1.25m and offers a safer way of working at low levels. Ideally suited to electrical installations and Zone 1 applications.
Fiberglass Insulated Scaffold

---
The basic parameters of insulated scaffolding:
Serial number
Project
Insulated 460 type
Insulation 500 type
1
Standard width
Single width 0.75m and double width 1.35m
Single width 0.85m and double width 1.45m
2
Standard length
2.0m、2.5m、3m
1.8m、2m、2.5m
3
Tube wall thickness
2.8mm
2.8mm
4
Tube material
Glass fiber
Glass fiber
5
Platform allowable load
2.0KN/m2及3.0KN/m2
2.0KN/m2及3.0KN/m2
6
Maximum height of single tower
15m
15m

Advantages of insulated scaffolding

1. The overall structure of LERDER insulated scaffolding adopts modular design, which is simple and quick to build and disassemble;
2. Standard parts, without any tools, can be disassembled and assembled with bare hands, simple and convenient;
3. Diversified combination, can adapt to any site environment, can be customized according to customer requirements;
4. The material is made of light-weight high-strength glass fiber tube, which has good maintenance-free performance;
5. The product conforms to GB17620-1998 "General Technical Requirements for Insulated Hard Ladder for Live Work" and has passed the inspection of the authoritative department.

Overview of insulated scaffolding
Generally, the main structure of the insulating scaffold (platform) is a high-strength insulating tube made of glass fiber and epoxy resin (EP). It is built by a combination of ladder frame, horizontal connecting rod and inclined connecting rod, as well as support rod and insulating platform board. Insulated scaffolding (platform) is quick to build, easy to disassemble and assemble, without any installation tools, and super convenient to use. It has high mechanical strength , Excellent insulation performance. It is suitable for a variety of live construction sites and high-altitude live operations to make up for the insufficiency of insulated bucket trucks that cannot enter the site for construction.
The insulated climbing workbench is made of fiberglass material, easy to build and disassemble, and is a high-quality product recommended for electric aerial work. The insulated climbing workbench uses a unique patented mobile glass fiber insulated scaffolding tower, which is different from most insulated scaffolding manufacturers. , LERDER mobile glass fiber insulated tower is equipped with a unique anti-falling design patent. This unique design completely eliminates the loose problem caused by the traditional connection method that uses unreliable adhesive bonding, and can completely avoid the falling off of the connection fasteners, thus ensuring that the easy-to-reach mobile fiberglass insulation tower is in the insulation scaffolding industry. High safety and solid structure in the middle.
Workplaces where LERDER insulated scaffolding is mainly applicable
Applicable to working environments prone to explosion, combustion, leakage, and corrosion. Applicable to 35KV, 60KV, 110KV, and 220KV high-voltage electrical systems during emergency repairs. Applicable to areas where the scope of construction is limited and double-wide scaffolding cannot be used. Working environment with burning, leakage and corrosion. It is suitable for emergency repair of 35KV, 60KV, 110KV, 220KV high voltage electrical system.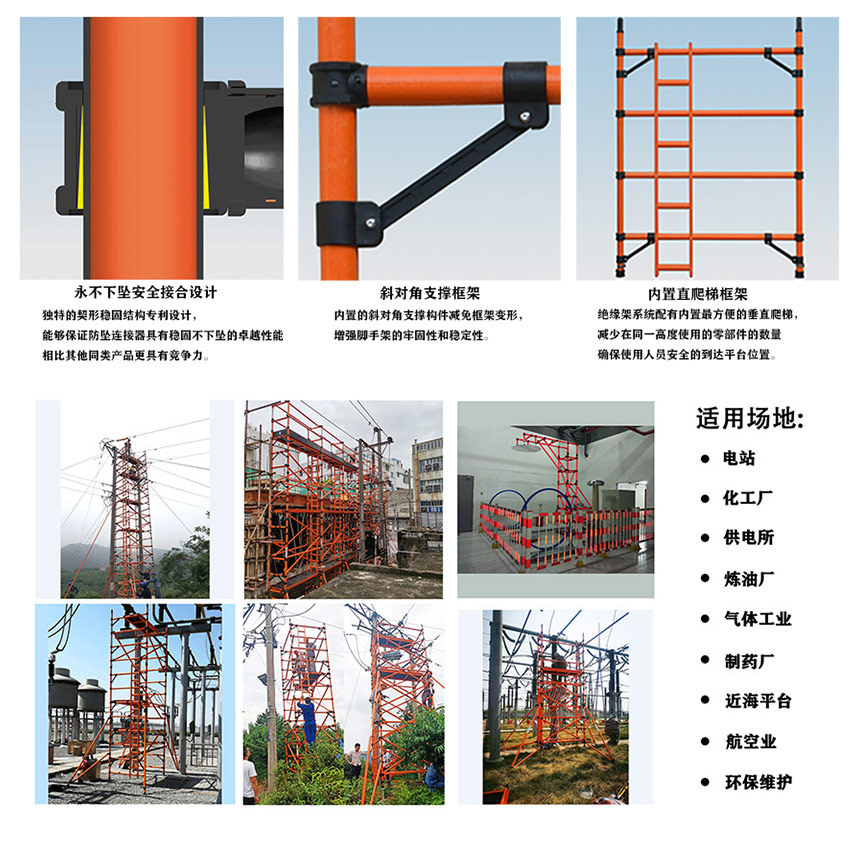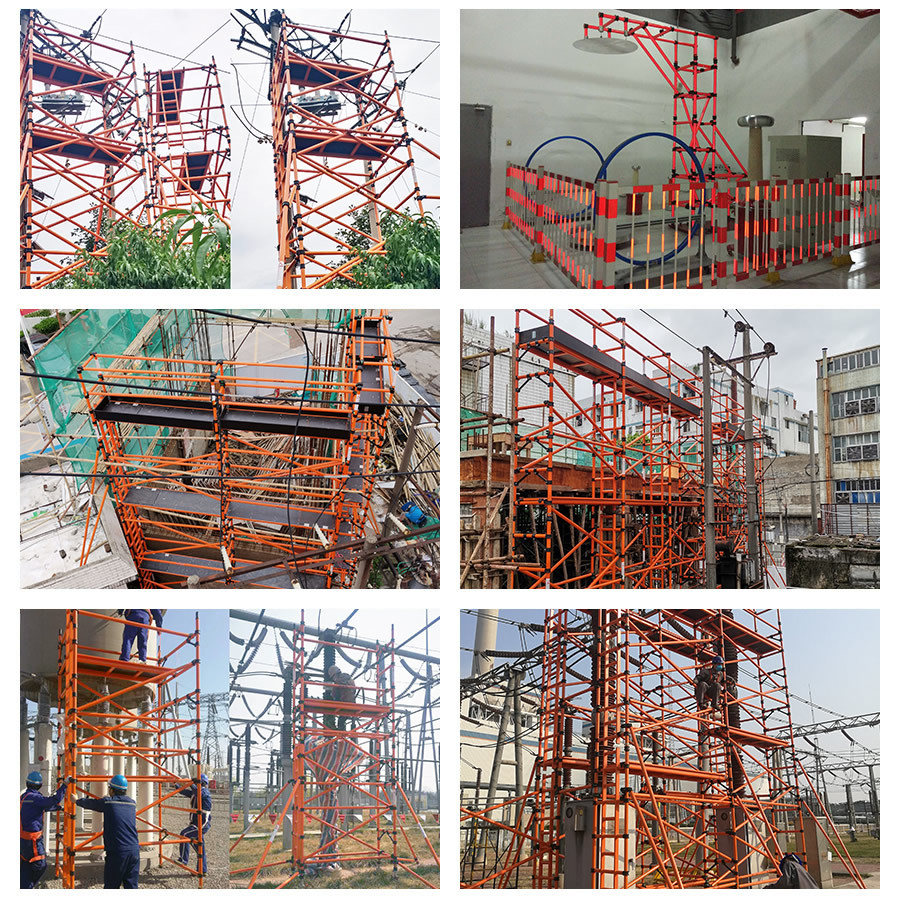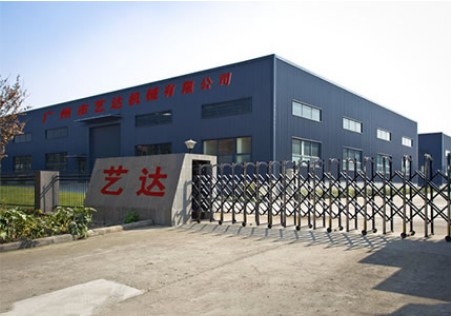 Lerder Machinery
Guangzhou LERDER Machinery Co., Ltd. was established in 1999. It is a manufacturer of formwork and scaffolding equipment with super R&D capabilities. It is also one of the earliest manufacturers and import and export agents engaged in the production of high-altitude working equipment in China. It has a history of 20 years. Yida Machinery has now developed into a comprehensive enterprise integrating consulting, design and R&D, production, sales and service. In order to meet the development needs of the new era, the company has squeezed a registered capital of 5.3 billion RMB ;Yida® products are exported to the United States, Canada, Australia, Hong Kong, the Middle East, Africa and other regions, and a complete after-sales service network has been established.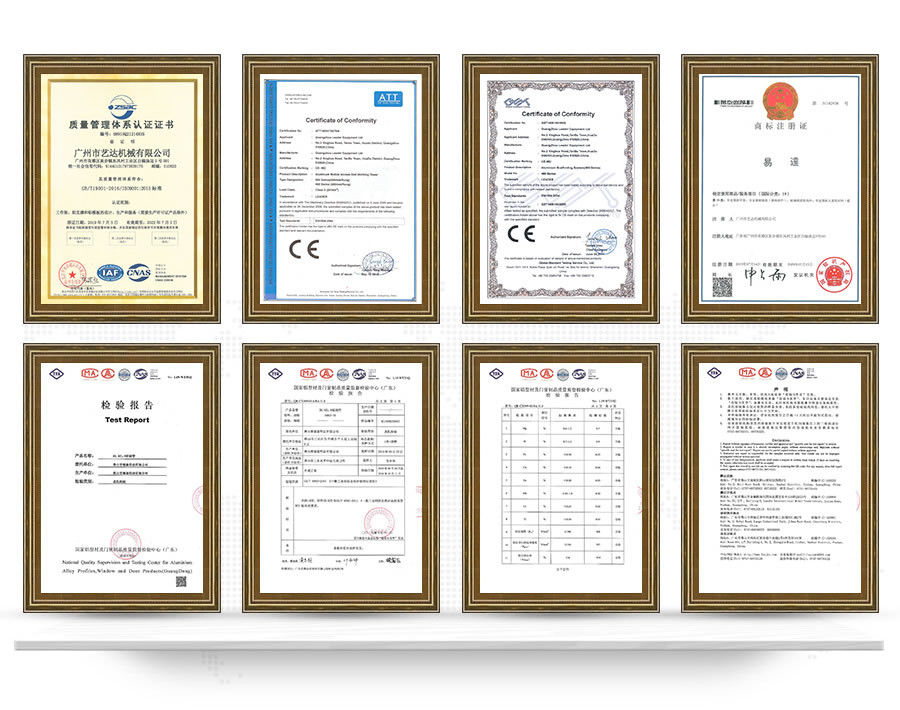 GRP Fibreglass Folding Mobile Scaffold Tower manufacturers in China
---