Aluminium concrete Slab formwork Decking Scaffold System for sale
---
The light weight aluminum shoring system provides safe, reliable and high load bearing capacity, ample construction working spacing, simple operation, minimize labor, storage and transportation cost. The system can be utilized together with the unique "LEADER" Omni Aluminum Scaffolding System to obtain best performance with highest in the construction industry.
Horizontal Formwork SupportSystem

---
LEADER brand aluminum alloy support system
1.Select light 6061-T6 aluminum alloy material as raw material.
2. It is manufactured with advanced production technology and four-head screw patent technology to achieve rapid lifting, which is faster and more efficient than ordinary single-thread steel support.
3. Configure the early dismantling system, so that you can work in construction projects easily, safely, quickly and cost-saving. The product can be used repeatedly.
4. Advanced design concept, four-threaded cast steel nut configuration, to achieve the purpose of automatic cleaning of pouring cement residue.
5.The aluminum support column is equipped with a measuring ruler, which is convenient for fine-tuning the working process.
●General introduction of LEADER aluminum alloy support system
It is made of high-strength special aluminum alloy and provides different height specifications to make the scope of application wider.
The nut design of special material, one turn can raise 36mm, the adjustment speed is 3 times that of ordinary pillars, the construction efficiency is far better than traditional steel pillars.
The LEADER aluminum alloy supporting formwork system can support 950mm thick concrete. The main beam design reduces the amount of aluminum pillars. A standard compartment of 1.5mX2.3m only needs one pillar, which can support an area equivalent to 3.45m2 of concrete slab. .
Lightweight support Aluminum alloy support SGS export certification qualification With early dismantling system LEADER brand
Model
AMP120
AMP250
AMP350
AMP480
AMP625
Lmin(mm)
800
1450
1980
2600
4300
Lmax(mm)
1200
2500
3500
4800
6250
A(mm)
715
1365
1865
2515
4211
B(mm)
421
1071
1571
2221
1975
Weightkg(kg)
10.9
15.5
19.3
24.3
34.1
Highest~lowest load KN
70-90
60-70
42-88
25-85
20-56
Main features of LEADER aluminum support column
* The cast steel nut with four starting threads can easily adjust the height of the inner column. It can rotate one round or rise by 36 mm. The adjustment speed is 25% faster than that of a single thread. The adjustment efficiency is 3 times that of ordinary steel pillars.
* The design style of the inner column and the nut realizes that the pillar system has the function of automatically removing the concrete, even in the case of extremely serious adhesion of dirt, the nut can still move freely.
* The inner column is marked with a measuring scale, which supports fast pre-adjustment, reducing labor costs spent on measurement and adjustment.
* The column also provides a safe stop device to prevent the inner column from accidentally slipping when loosened.
* The surface of the outer column is sprayed with plastic coating to effectively prevent the adhesion of concrete.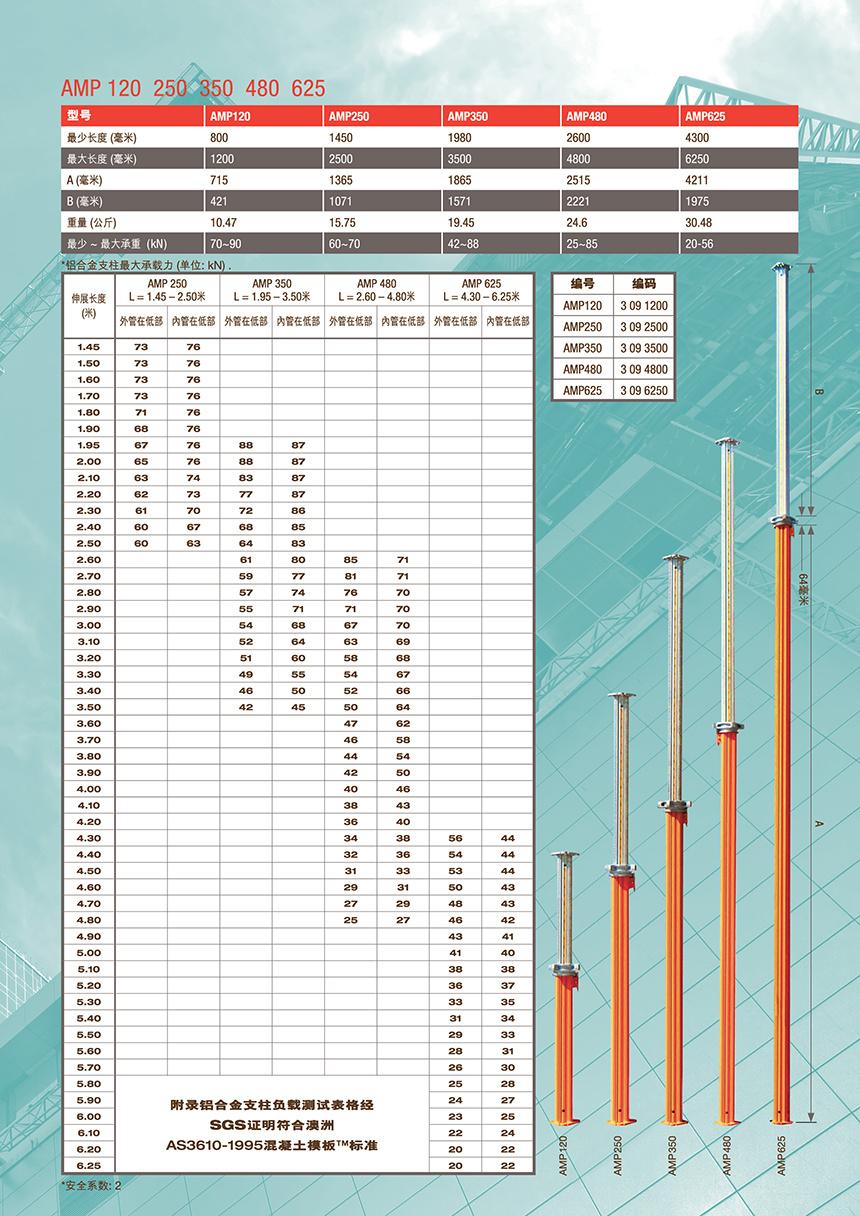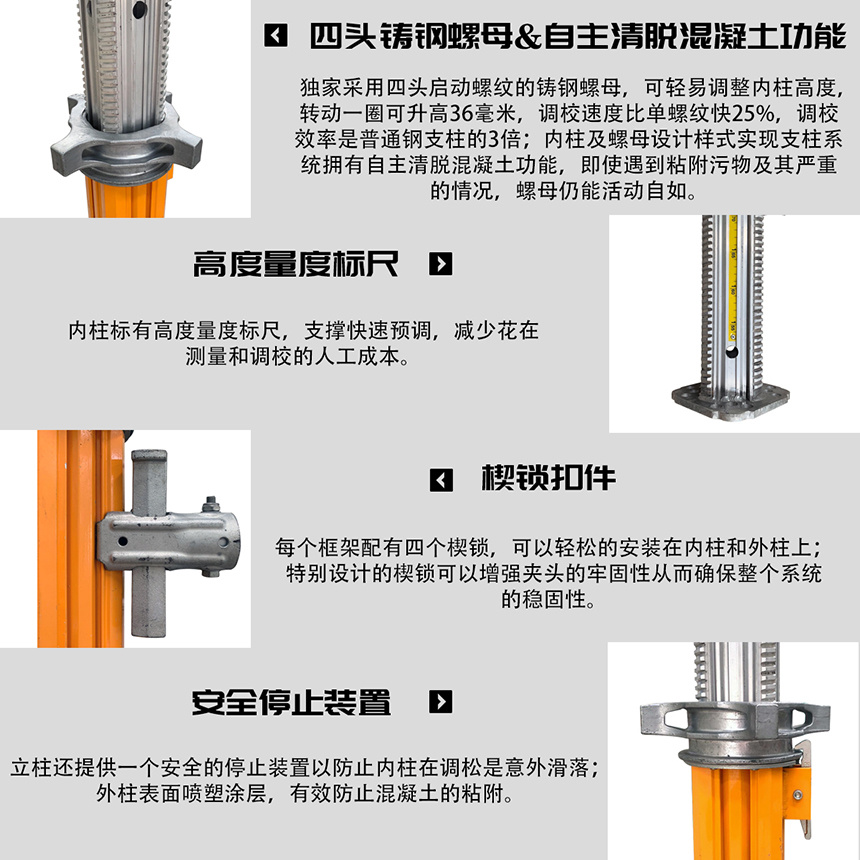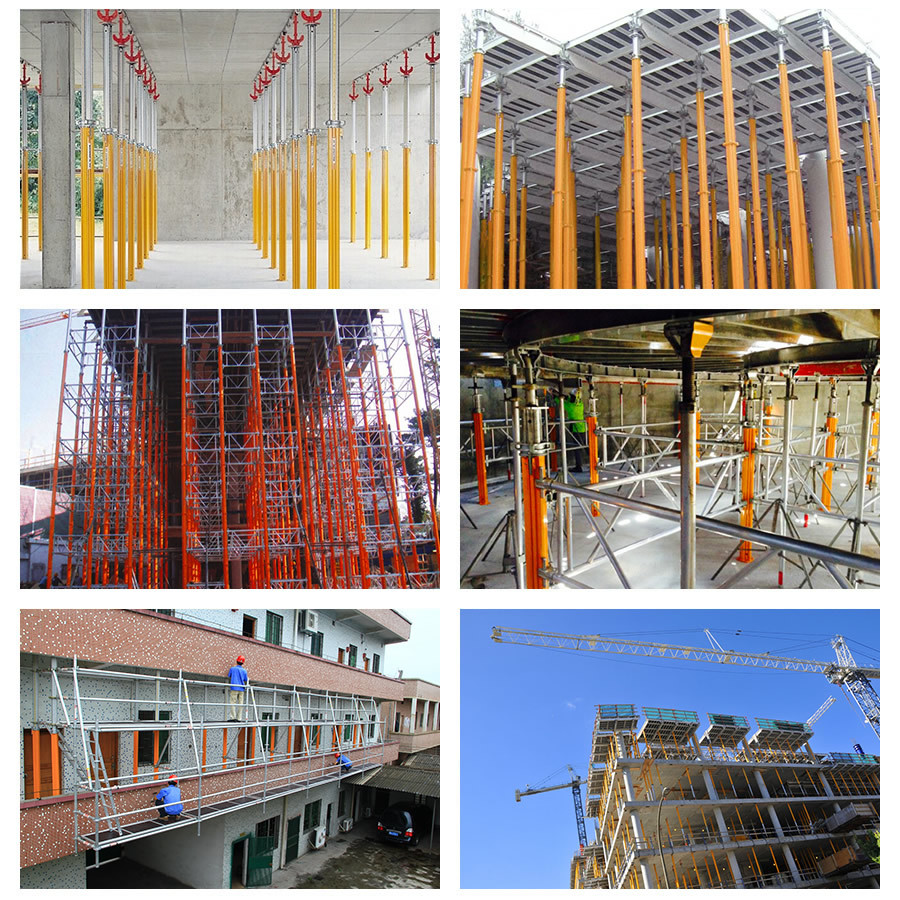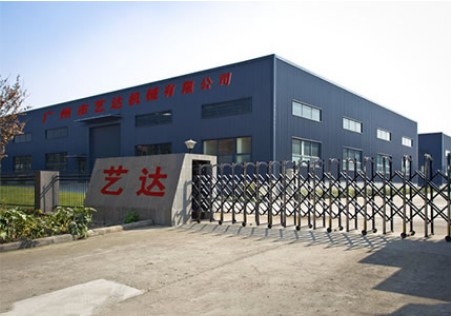 Leader Machinery
Guangzhou LEADER Machinery Co., Ltd. was established in 1999. It is a manufacturer of formwork and scaffolding equipment with super R&D capabilities. It is also one of the earliest manufacturers and import and export agents engaged in the production of high-altitude working equipment in China. It has a history of 20 years. Yida Machinery has now developed into a comprehensive enterprise integrating consulting, design and R&D, production, sales and service. In order to meet the development needs of the new era, the company has squeezed a registered capital of 5.3 billion RMB ;Yida® products are exported to the United States, Canada, Australia, Hong Kong, the Middle East, Africa and other regions, and a complete after-sales service network has been established.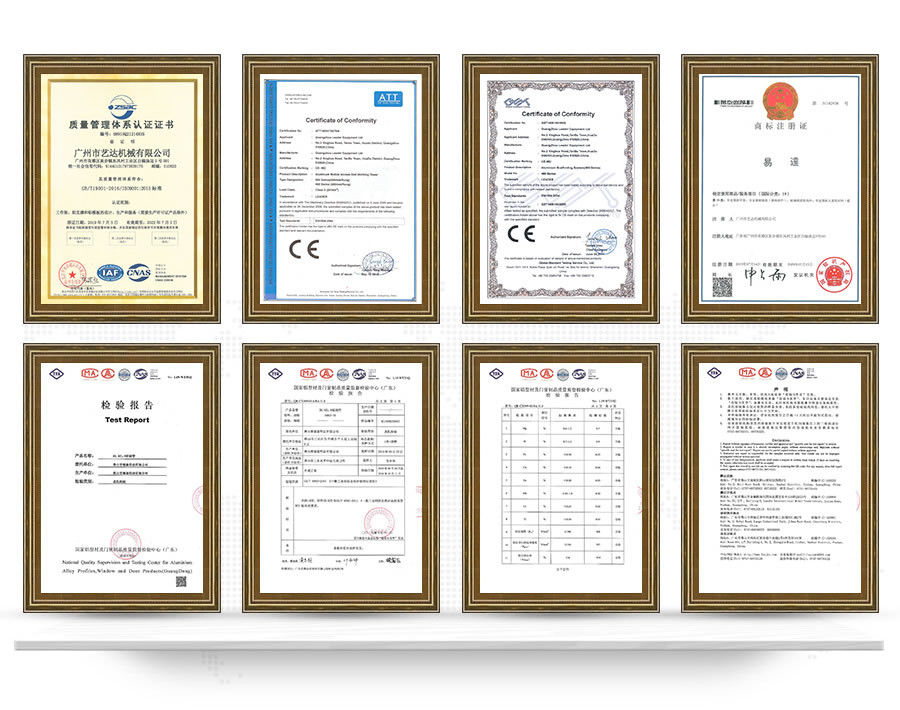 ---