Aluminum alloy scaffolding manufacturer: Guangzhou Yida Machinery Co., Ltd. participated in the 2018 Shanghai Bauma Show work situation
Progress of Guangzhou Yida Machinery Co., LTD. 's participation in 2018 Shanghai Construction Machinery Fair
Guangzhou Yida Machinery Co., Ltd. is the biennial world class construction machinery trade fair, which will be held in Shanghai from November 27 to 30, 2018. The latest patented design products of the company are recommended by the heavyweight company: welding free aluminum alloy clink scaffold system and quick loading all-aluminum alloy wall formwork system. Welcome interested customers and friends to visit the site guidance! Some specific characteristics and advantages of the company's latest all-aluminum alloy wall template and plastic template are described as follows:
Welding free aluminum alloy buckle scaffold system: GN50 mobile quick loading aluminum frame system, designed and manufactured by welding free process, single rod type member. The products have been tested for scaffold related damage and load bearing. The design basis of the products fully conforms to the national scaffold safety standards. At the same time, we have applied for national invention patent design and utility model product patent and appearance patent. The product is beautiful and generous, mobile fast installation design, completely suitable for all types of high altitude work occasions, is the preferred product of all kinds of construction engineering companies and decoration companies and property cleaning companies, low cost, high utilization rate.
All aluminum alloy wall formwork, plastic wall formwork system: fastener, Guangzhou Yida's latest research and development accessories, the product weight is light, heavy bearing weight, high repeated use. It can also be used together with AMP aluminum support formwork system. It is the best choice for your concrete construction.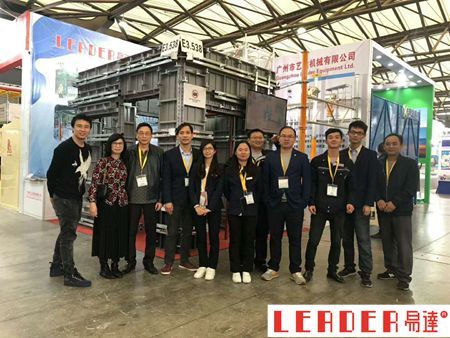 Guangzhou art of machinery co., LTD. As a manufacturer specialized in manufacturing aerial work, we adhering to the quality first, service is supreme, the good faith is supreme, the principle of the supremacy of the security, provides the high quality service to our customers, satisfy the customer all the work high above the problem, create greater benefits to customers, sincerely look forward to the customer calls for consultation.