What are the advantages of aluminum alloy quick loading scaffolding?
1. Aluminum alloy quick loading scaffold is made of lightweight and strong aviation aluminum alloy, with very light component weight and easy installation, handling and storage.
2, finalize and reinforce the rotating and telescopic attached support structure, applied to the outer balcony, cantilever, variable section and irregular geometric section of high-rise buildings, the effect is better, the characteristics will be more obvious.
3, the bottom support truss is manufactured according to the building module, connected with bolts, disassembly is convenient, basically finalize the design, assembly, standardization, universality is strong.
4, lift and use are reliable two-way constraints, stable, prevent the frame body, outside overturning.
5, aluminum alloy quick loading scaffolding is a multi-functional climbing frame construction, as long as 3-5 people, can realize the operation, reduce labor costs, shorten the period, work efficiency is significantly improved, cost reduction.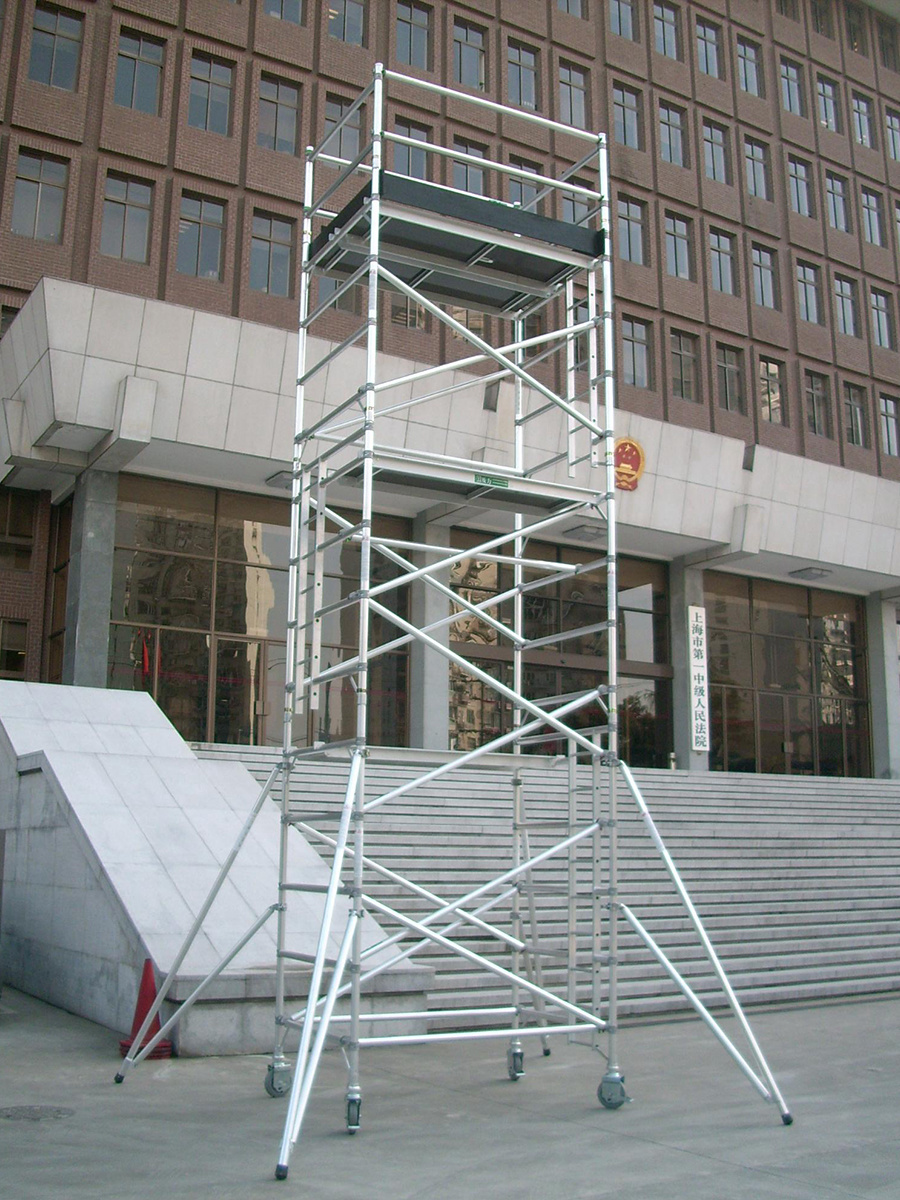 6, aluminum alloy fast loading scaffold save material cost, multifunctional climbing body has 4 ~ 4.5 times the height of the floor, according to the construction progress layer by layer lifting, than the double layer of scaffolding from the ground to the top less than 40% of the steel.
7, multifunctional climbing frame in the rising state, can meet the requirements of the top layer of the structure construction steel binding, support mold, concrete pouring and lower removal mold turnover. Landing ground can meet the requirements of the decoration engineering, such as laying, plastering, coating spraying, veneer and glass curtain wall installation.
8. Aluminum alloy quick loading scaffold is a force transmission system composed of the vertical main frame and the bottom support truss. The component axes of each node intersect at one point, and the force and overall stability are good.
9. The vertical main frame is a steel frame, and the track is the internal limb of the vertical main frame, which is not restricted by the height change of the building.
Guangzhou Yida Machinery Co., Ltd. was established in 1999, is a template, scaffolding equipment manufacturer with super R & D ability, after 20 years of continuous development, Yida machinery has developed into a collection of consulting, design and development, production, sales, service in one of the integrated enterprises, customers in need, welcome to consult.