How does aluminum scaffolding work
The aluminum alloy scaffold mobile channel is a new type of construction equipment for large bridge spans with a height of 42m to deal with the problems of working at high altitude. Due to its rapid assembly process, it has gained an impressive image, thanks to mature installation technology. The advantages of aluminum alloy scaffolding moving channel are divided into the following points.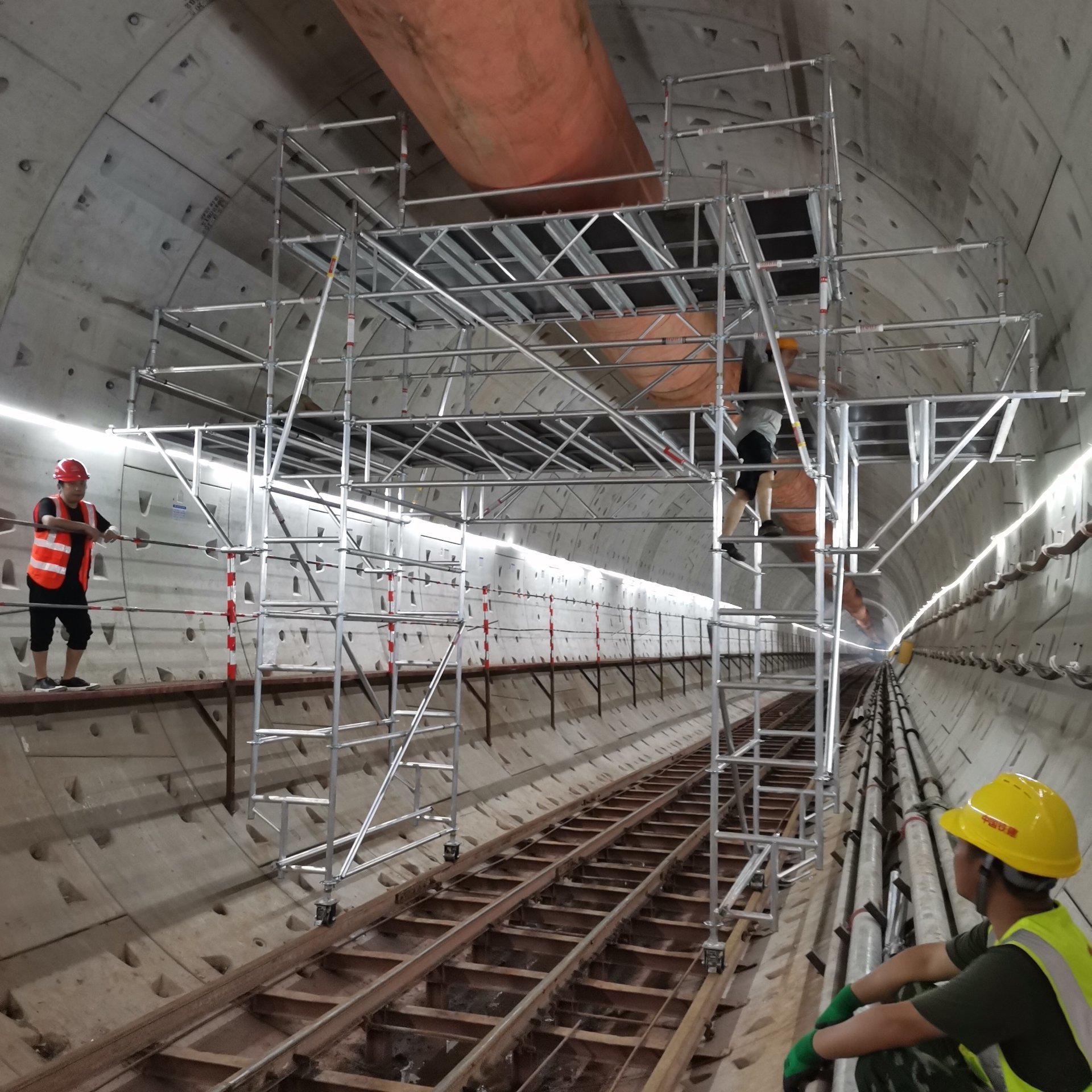 Easy to assemble without having to use a single component that is easy to handle and lightweight; Because the aluminum scaffolding moving channel with casters can move 360 degrees, thus improving the efficiency of the operation. Fast and safe assembly because of high load capacity, no spare parts and single tube type material.
With few central components, variable assembling methods, and great cost benefits, aluminum alloy scaffolding mobile operation channels are used in industrial, commercial and residential production, repair and cleaning, garden maintenance, home decoration and other aspects. Aluminum alloy scaffolding mobile channel has a variety of functions, according to different requirements of the operation, through a simple support frame structure to adjust the height of the tower and pedal. Its careful consideration of every detail, the small number of individual components and light weight ensure safe assembly in the construction site.
Assembly and disassembly operations can be performed vertically or horizontally. In the case of this scaffolding, the erection must be made by at least two persons. One provides the parts, the other installs the parts, and then both see if the whole setup process is correct. Security requires stability, and stability requires balance. If the scaffold is on level ground, it can increase the safety of the personnel working on the scaffold.