Yida another work - arc GN50 aluminum alloy scaffolding
Guangzhou Yida was established in 1999, specializing in providing research and development, production, sales, leasing of high-quality aluminum alloy products for construction.
The main products include: GN50 aluminum alloy aluminum scaffold, glass fiber insulation scaffold, extreme aluminum alloy horizontal formwork and wall formwork system, aluminum alloy support column, aerial work platform, etc.
The company has won the ISO9001 international quality certification, the product design conforms to the European CE and Chinese standards, and has obtained GS/TUV,SGS and other international organizations certification, to ensure the best performance of our products, application safety.
Guangzhou YIDA's business philosophy is: New technology leads the new era, change the future of construction. Yida Machinery has an excellent design team, constantly develop new construction products, YIDA products sell well all over the world, renowned.
Guangzhou Yida's latest work, arc GN50 aluminum alloy scaffolding system, according to the actual use of the construction environment of Shanghai Shanghai Center customers, to solve the problem of high altitude work for customers.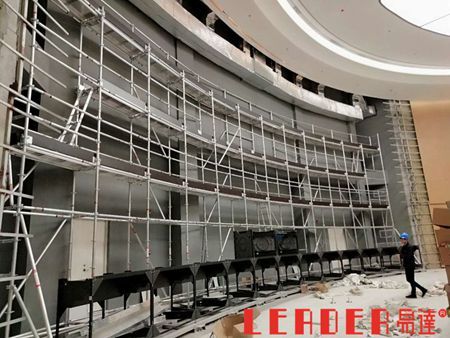 广州艺达专利及主要产品如下:
1)GN50全能脚手架系统
2)AMP铝合金支柱及水平模板系统
3)SGF极致模板系统
4)FRP移动式玻璃纤维绝缘塔架
5)SSS铝合金防护网系统
6)BF90早拆水平模板系统
7)移动式铝合金塔架
8)AP/APD单双桅杆高空作业平台
9)ML物料升降机
欢迎登陆艺达官网获取产品更详尽资讯:www.leaderlift.cn.
广州艺达将会成为您最可靠的供应商并保证所供应产品性能最优,服务最到位。