Shanxi 24m Outdoor aluminium mobile ringlock mobile scaffold tower
---
This is one of our new designed products -- Universal Aluminum Scaffold. Its latest unique extraordinary multi-directional design, lightest weight, robust connecting joints, exceptionally great loading capacity, without height limitation, safe and speedy erection and dismantling features enable the system capable of being utilized on any indoor or outdoor space-constrained working environments with complicated scaffold requirement.
Disc Buckle Aluminum Scaffolding

---
The basic parameters of aluminum alloy disc scaffolding

Serial number
Project
Aluminum frame parameters
1
Standard width
0.85m和1.45m
2
Standard length
1.8m、2.0m、2.5m、3.0m
3
Tube wall thickness
1.8mm和3.2mm
4
Tube material
6082-T6
5
Platform allowable load
2.0KN/m2及3.0KN/m2
6
Maximum height of single tower
40m
Advantages of LERDER combined aluminum scaffolding platform

- Easy to install, unload and build. In addition to a single set of independent use, it can also form a large structure for escalators, stairs, construction sites, etc
- Aluminum alloy material is both lighter and more durable
- Vertical ladder configuration to increase working space and reduce construction time
- The platform can be built at different heights of the aluminum frame according to the needs
- Various accessories are available to meet engineering needs

Feature description of LERDER aluminum alloy repair work frame
(1) No welding (2) Lightweight (3) Extra large load-bearing capacity (4) Very low construction labor intensity (5) Small loss of accessories (6) Small storage volume, low storage cost (7) Multi-directional design, adaptable Complicated architectural environment (8) Can be used with the "LERDER" formwork system (9) The configuration is highly arbitrary, and the application is unlimited (10) Optional straight climbing ladder, inclined climbing ladder and walking ladder (11) Strong structure, safe and reliable (12) ) Easy to transport and place (13) Easy to assemble and disassemble, with high effect (14) Comply with environmental protection requirements
Scope of application: enterprises and institutions, including (aviation, electric power, fire fighting, construction, telecommunications, film and television, exhibitions, schools, cleaning, advertising, hotels, shopping malls, subways, railways, municipal projects, institutions) maintenance, cleaning and installation projects.
*Traditional Welded Aluminum Frame Joints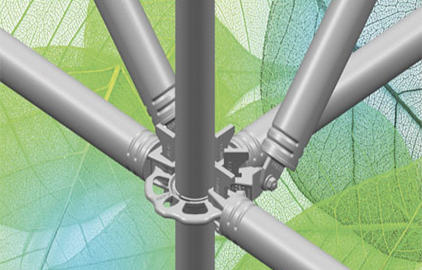 *The First No Welding Scaffolding System
*Patented Safety Connection Fastener
*Anti-Rolling Patented Plum Wreath Design
*Strong Lateral Compression Fulcrum Support Position
The Advantages Of GN50 Disc Scaffolding
*Single Tube No Welding Design
*Never Fall Connector Design
*Rigid Protection Of Pole Node
* Lightweight But Easily Applicable To Heavy Projects
*Multi-Directional Design
*Lightweight Design Of Accessories
*Save A Lot Of Storage Space And Transportation Costs
*Less Labor Intensity
*Build Faster And Increase Productivity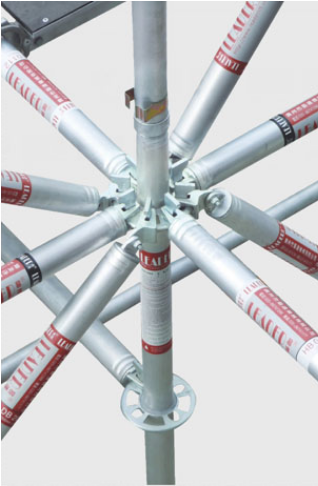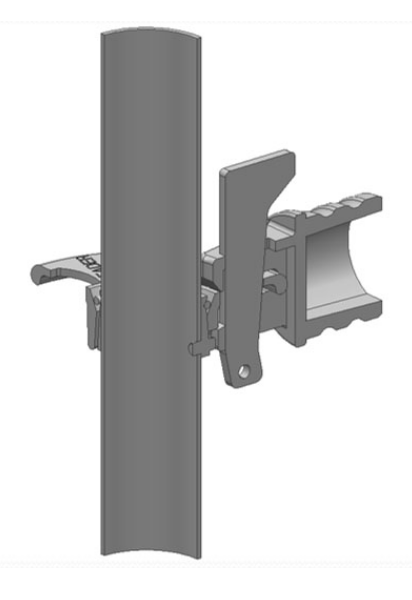 Patented Never-Falling Safety Connection Design
1. The never-dropping safety connection design effectively prevents the connector from falling down, completely changing the load distribution mode of the traditional metal bracket.
2. The load on the cross bar and diagonal bar is instantly transferred to the buckle plate and does not directly act on the vertical bar.
3. Most of the load is transmitted to the center of the aluminum alloy tube, providing a firm and tight link without any movement clearance.
+The welding-free design saves power consumption in the process of manufacturing scaffolding, and easily makes Yida GN50 scaffolding become a new generation of low-carbon and environmentally friendly products.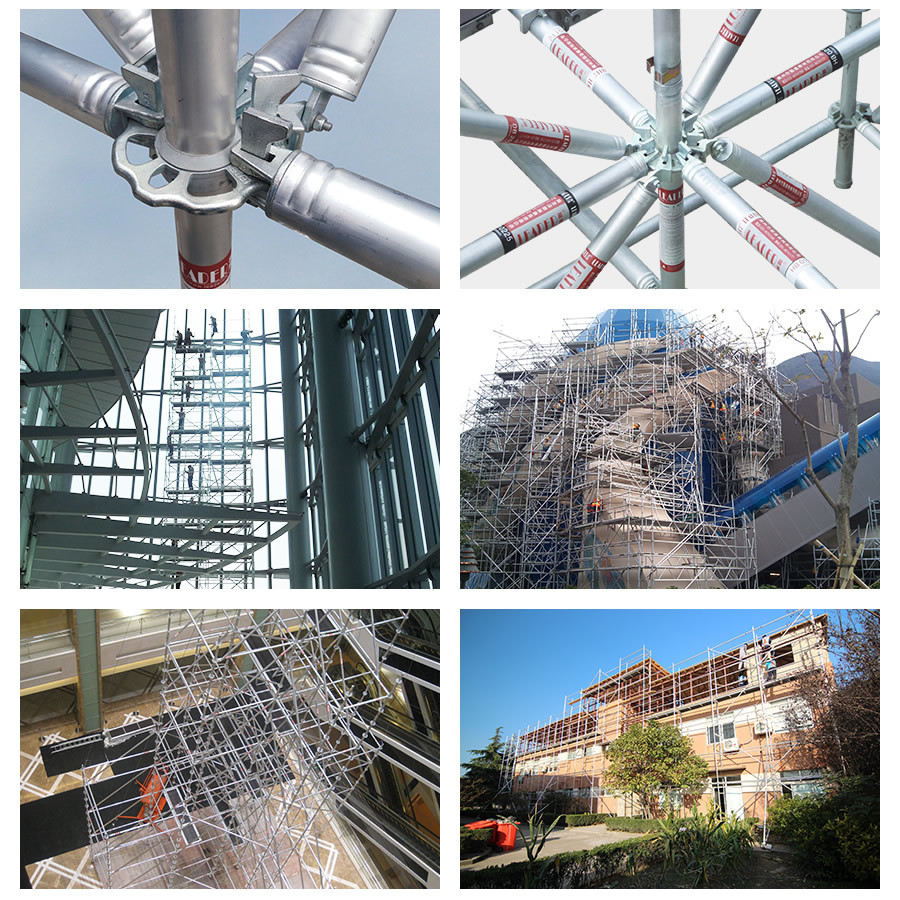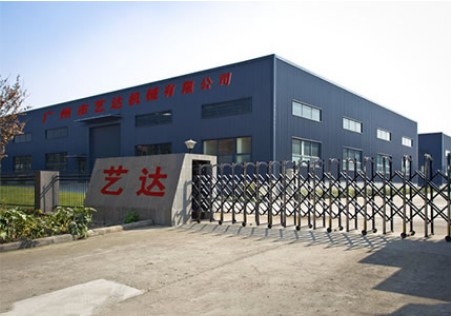 Yida Machinery
Guangzhou Lerder Machinery Co., Ltd was established in 1999. It is a manufacturer of formwork and scaffolding equipment with super R&D capabilities. It is also one of the earliest manufacturers and import and export agents engaged in the production of high-altitude working equipment in China. It has a history of 20 years. Yida Machinery has now developed into a comprehensive enterprise integrating consulting, design and R&D, production, sales and service. In order to meet the development needs of the new era, the company has squeezed a registered capital of 5.3 billion RMB ;Yida® products are exported to the United States, Canada, Australia, Hong Kong, the Middle East, Africa and other regions, and a complete after-sales service network has been established.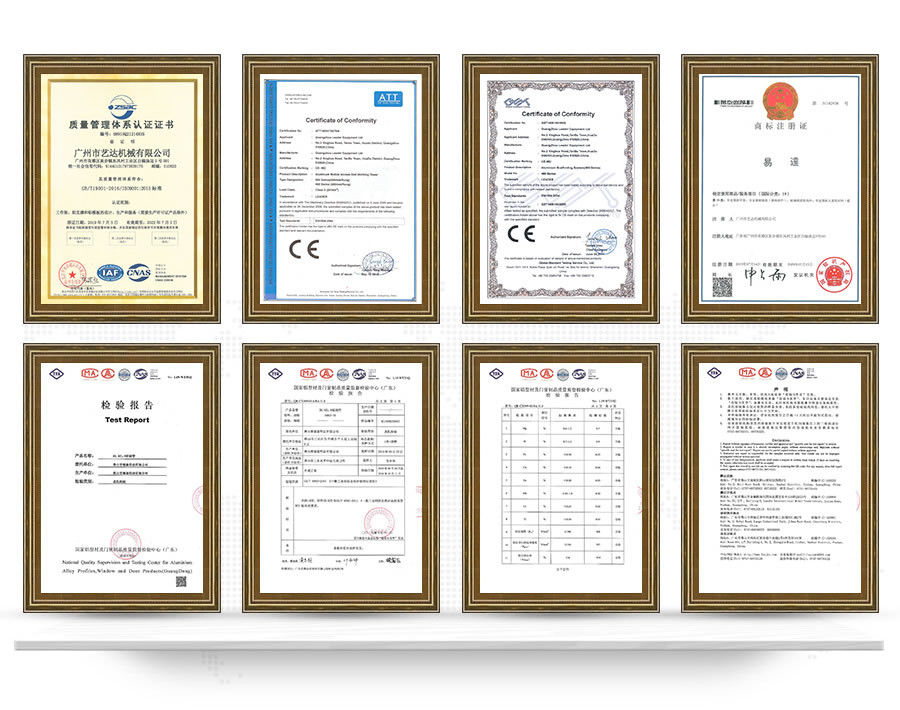 30m curtain wall climbing frame aluminum alloy 6082 material ladder scaffolding
---