What are the advantages of coil scaffold
In recent years, the screw-up type scaffolding has been used in many engineering projects in our country, and some major projects in big cities clearly stipulate that it suggests the use of screw-up type scaffolding. This shows the basic characteristics of its rapid development trend. So what are the advantages of clasp scaffolding? Next, the advantages of using it are described in detail: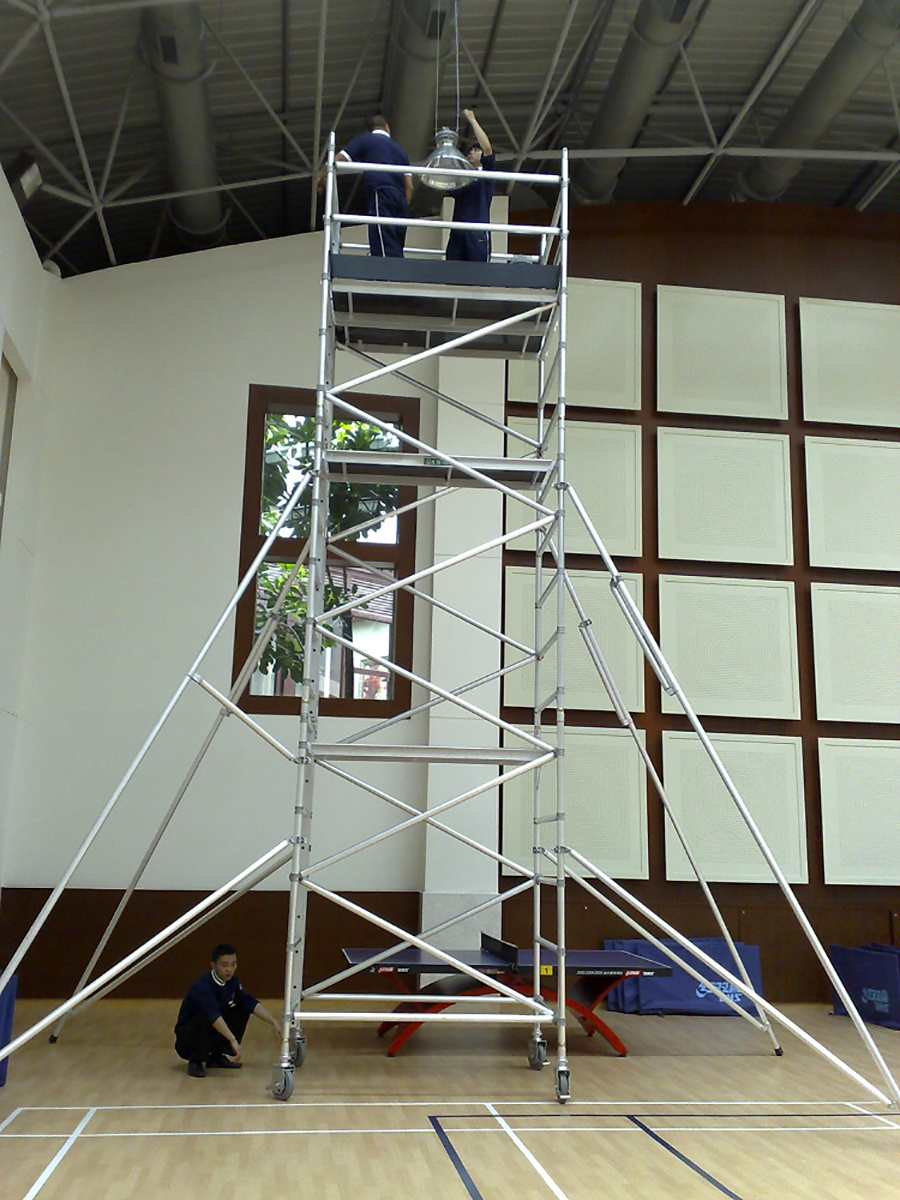 1. The clasp scaffold improves the construction efficiency. One person with a hammer can be quickly built, saving comprehensive hours and labor costs!
2. The construction site has quietly become a "high-end atmosphere." Set up the wheel buckle build a shed, the construction site to solve the "dirty"! Save scaffolding fasteners, formwork support more firmly, more stable. There is no need to worry about scaffold fasteners breaking, disc buckle bearing plug-in connection points and column welding integration, and no scaffolding fasteners are required, no falling or breaking!
3. The safety of the construction team has been more guaranteed. The high toughness load of the clasp scaffold is up to 200KN, and the inclined support rod is added at each joint point, so the bearing capacity and reliability of the template support are stronger!
4. Compared with the traditional steel pipe scaffold, the coil scaffold saves more than half of the steel consumption, and saves the stainless steel plate. The safe coil scaffold is a better choice for engineering construction.
5. Service life of about 15 years, the cost of an application is absolutely lower than steel scaffolding. The INSIDE AND OUTSIDE OF THE CLASP SCAFFOLD ARE hot DIP GALVANIZED, moistURE-proof, FIREPROOF, SAFE AND RUST-PROOF, cost EFFECTIVE and CONVENIENT WITHOUT MAINTENANCE.
The above is the introduction of Guangzhou Yida Machinery Co., LTD. Yida machinery has developed into a collection of consulting, design and development, production, sales, service as one of the integrated enterprises. The main products are aluminum scaffold, quick loading scaffold, mobile scaffold, insulating workbench, fiberglass scaffold, coil scaffold and so on. Since its establishment, the company attaches great importance to innovation and scientific research investment, constantly improve product quality, to provide customers with quality services. Customers in need, welcome to come to consult.